Miki Beta is a library to generate GUI for proof trees in any proof system.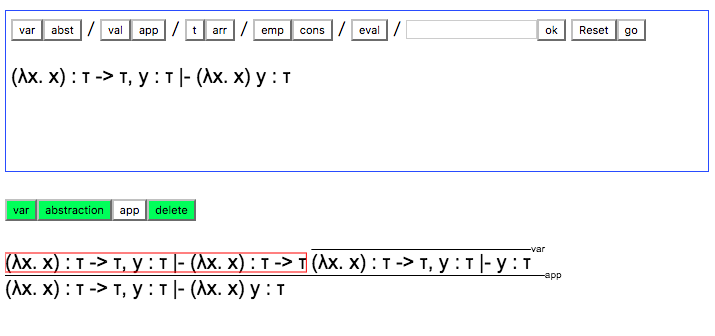 Proof trees are very helpful. They help visualize recursive procedures and allow us to understand how a conclusion can be derived from given premises. However, proof trees often grow bigger than your physical paper/whiteboard unless you carefully plan how you will use your space.
Miki Beta provides you with a GUI for visualizing proof trees. You can get the handy GUI easily and quickly by writing a bit of OCaml code that describes your proof system. Once you've got the GUI, you are able to grow proof trees by clicking. Even if the tree gets bigger than expected, you can scroll and resize it. You can also cut nodes without any eraser.